October Newsletter
5 Oct 2023
The month for pumpkin spiced lattes, warm open fires and hearty pub grub is here! October is a month full of fun days out as we start to enjoy the earlier sunsets and warm cosy venues. Halloween is the main event this month where often venues are packed full of wonderful costumes making for a busy weekend. Alongside other venues such as nature parks with pumpkin patches start filling up making it the perfect time to get versatile chairs that can add extra seating when needed. We have just the furniture for the winter months such as our Chester sofas or our wing chairs for a smaller alternative. Read on to find out more of what we have been up to.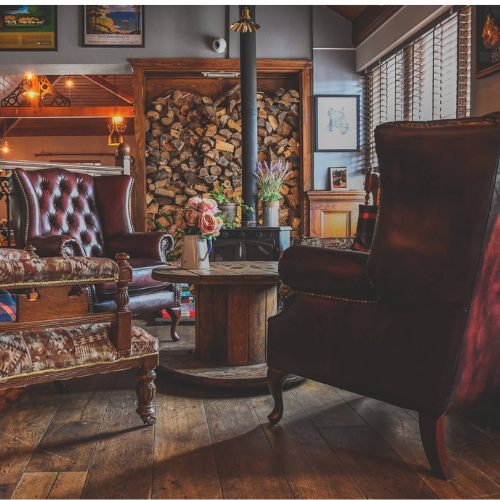 Exciting News!
We are excited to be coming together with Annaghmore! Their business has been established from 1977, they have grown their family business much like we have. Both of us being customer driven we wanted to join together to reach more of our amazing customers. We are based in Oxfordshire England but now are expanding and will be distributing through Annaghgmore to the whole of Northern and Southern Ireland. By coming together we are able to grow and continue our family businesses, while being able to supply our beautiful products to more people. Can't wait for what the future holds! If Annaghmore and Pub Stuff can assist you in anyway please contact either office.
New Additions
New additions to our fabulous ranges include our Spitfire wing Chair, Texas Dining chair and our Lisbon Dining chair.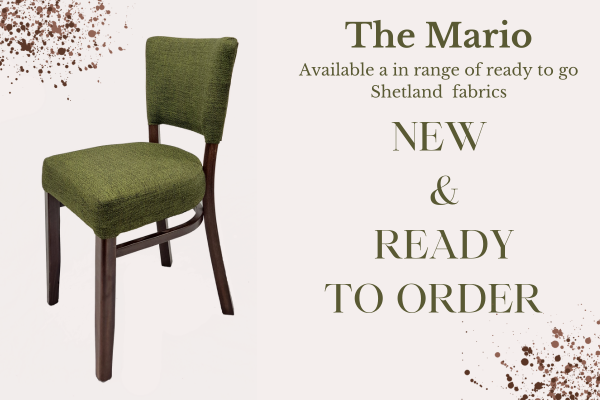 Order Now! The Mario has the benefit of a comfy padded back and a stylish deep seat pad. Neat and functional with a modern feel and straight cut legs, this chair sits comfortably with any dining table as well as making for a neat and sleek addition to your venue. It is now introduced into our "Express" range that is pre-upholstered in fantastic faux leathers The Bison range offers 3 rich nature inspired colours alongside our Shetland range that will fit in beautifully to multiple schemes and venues. Express products reduce the lead times considerably as they are literally ready to go!
Recent Projects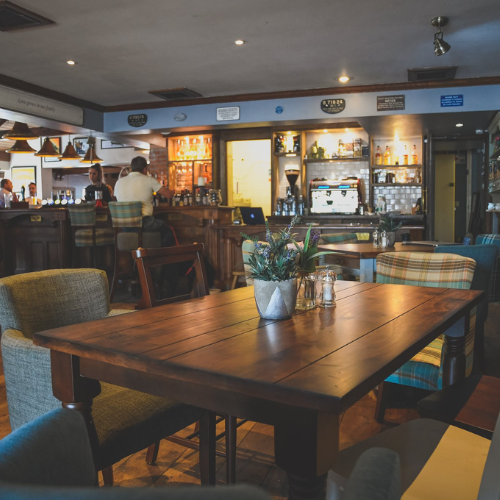 The railway inn Botley inn are an independent gastro pub which are dog friendly. They offer a service of amazing range of drinks and home cooked food. They serve a range of amazing food whether this is their huge burgers or Sunday roast everything is homemade with fresh produce. They offer a buffet to cater for groups if needed and makes for the perfect venue for any event you want to celebrate. This hearty and warm pub have a range of Chester wing chairs around a wood burning fire making for the perfect intimate evening. Alongside our Lisbon dining chairs which offer and comfy alternative for you to sit and enjoy at the dining table. The range of fabrics add style but fits in with the traditional look of the pub making for a relaxing evening with style.

As winter nights start to creep in and the cold weather starts you want to create a warm and welcoming venue for all your customers to enjoy. By having lighting that gives off warm notes instead of harsh white lights it can allow people to feel at easy and relax. By having colours from autumn botanical style such as reds and oranges it creates an inviting area with flare without it being too dark. The floral patterns and the autumn colours allow a venues personality to show through without becoming too intense. The hint of earthy colours with adding the warmth of oranges and golden notes it makes the area feel relaxing and tranquil.
What are your favourite autumn botanical patterns? These prints are able to add warms to an area making a cosy environment. Deign names from left to right: Exotic Botanical Velvet, Green Organic Botanical, Fall Leaf Fabric
---